Description
Garrett Axiom Waterproof Metal Detector with 13″x11″ DD Search Coil
GOLD: BIG OR SMALL, GET IT ALL WITH AXIOM!
Ultra Pulse Technology
Advanced pulse timings provide enhanced sensitivity and complete versatility in the most extreme mineralized soils and in saltwater. Choose from four settings, each ideally engineered for finding all types of gold, from larger nuggets to sub-gram pickers.
COLLAPSES TO 25 INCHES (63.5 CM)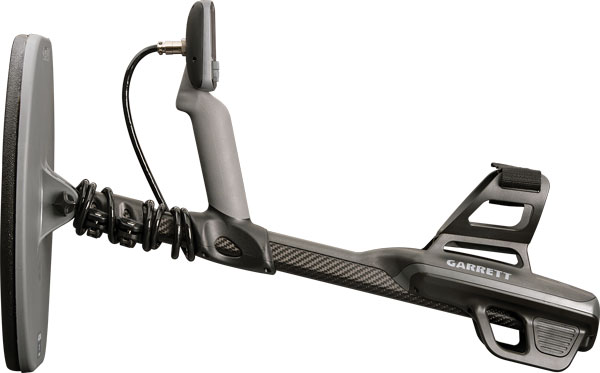 LIGHTEST DETECTOR IN ITS CLASS!
4.2 lbs. (1.9 kg) with 11″ mono coil and coil cover.
4.7 lbs. (2.1 kg) with 13″ mono coil and coil cover.
TERRA-SCAN
Axiom's advanced system provides independent dual-channel ground balance that covers the full range of mineralization, from heavily mineralized magnetic ground to saltwater, and everything in between.
IRON CHECK
Quick demonstration of how this feature helps you audibly identify iron targets with the Axiom when using a DD searchcoil.
EXTREME BATTERY LIFE
With about 16 hours on a full charge, Axiom's built-in, high-capacity Lithium Ion battery provides twice the battery life offered by some prospecting detectors!
EXTEND YOUR TIME IN THE FIELD!
Axiom's booster pack holds 8 AA batteries, either standard or rechargeable. Use this pack to get another 6 hours of battery life in remote areas.
2 AUDIO TYPES
Choose from PWM Audio or VCO Audio options.
Accessories included from the factory:
Axiom Power Pack.
Soft Carry Case.
Wall Charger and Adaptors.
Axiom 13″ and 11″ Coil Covers.
Headphones (Garrett MS-3).
12V Charging Cables and Adapter.
Axiom 13″ and 11″ Search Coils.
*Items may vary by kit.
NOTE: Garrett metal detectors are available for sale ONLY to US addresses.
** Detector Power is not responsible and does not accept returns for the incorrect handling of the equipment sold and can not guarantee the customer the discovery of valuable treasures or metals if in the place of search there is really nothing. Detector Power guarantees that the devices detect efficiently as they are constantly evaluated by detectorists and manufacturers to provide the best results. We suggest our clients before making any purchase that analyzes the equipment well since they are high-end and very modern equipment that can not be returned.