FITNESS AT YOUR FINGERTIPS
On mobile or web, the Garmin Connect app is the tool for tracking, analyzing and sharing health and fitness activities recorded by your Garmin device.
It isn't just about data. Digital insights give helpful hints tailored to you.
Complete an activity, then review it — in detail — with automatic uploads.
There's no such thing as too many health stats. Not in this app.
We've got the numbers you want to see. Track more performance metrics than ever.
Train your way with free adaptive plans that help you reach your goals.
Know where to go. Download courses with turn-by-turn guidance for your next run or ride.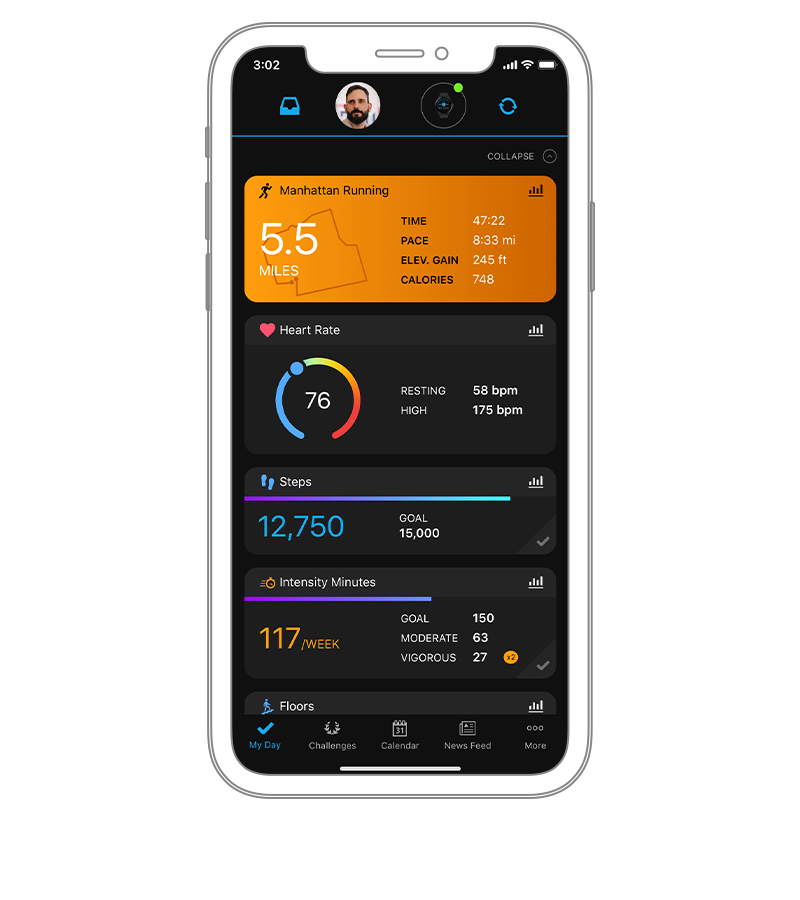 AT-A-GLANCE DATA
Colorful activity cards let you see all your vital statistics. Different colors represent each activity, so you always know exactly what you're looking at. Tap in for more detailed information.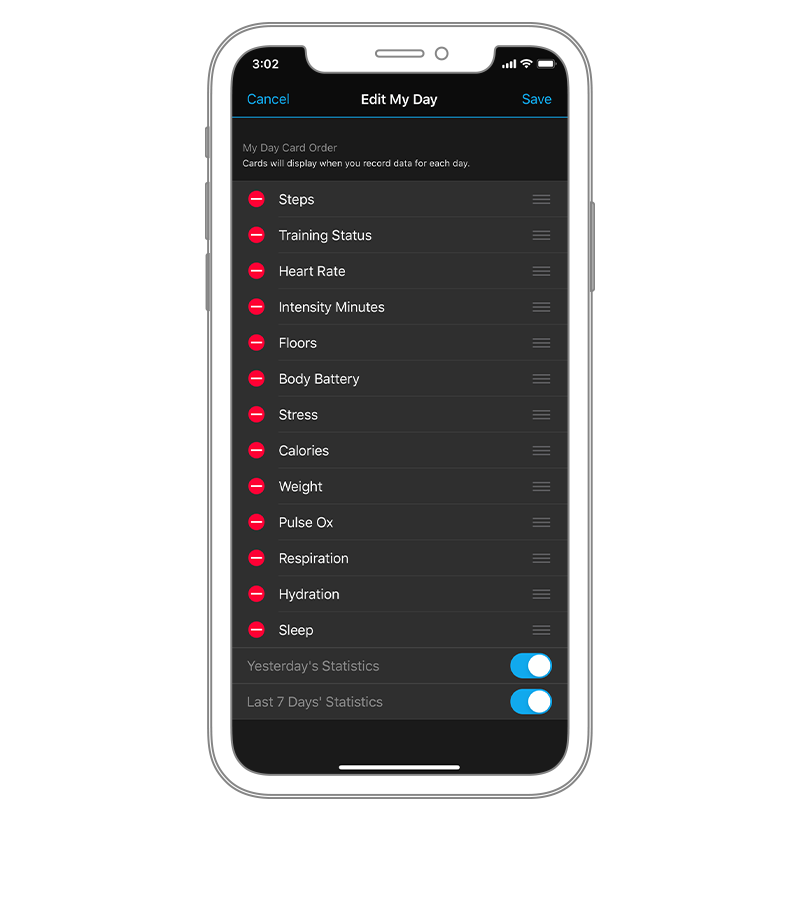 CUSTOM DASHBOARD
Garmin Connect is all about your experience and your goals. Customize the cards you want to appear on your "My Day" dashboard.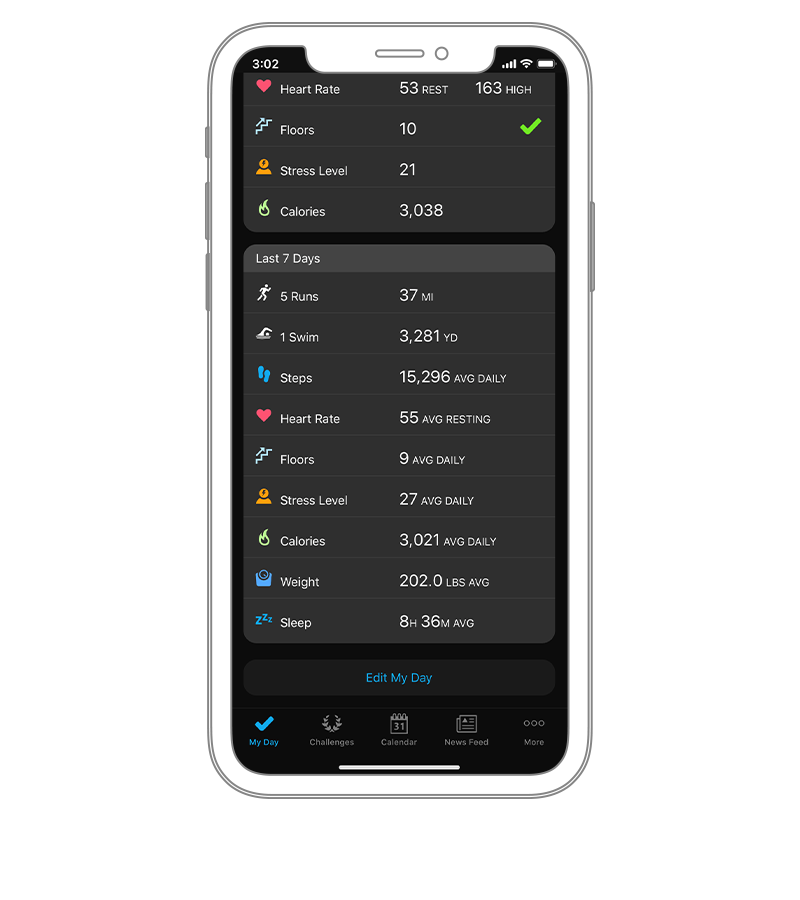 COMPARE STATS
The "Last 7 Days" view shows the averages of your steps, calories, sleep and more. Compare your current stats, and even try to aim for higher averages this week.

Time to beat yesterday.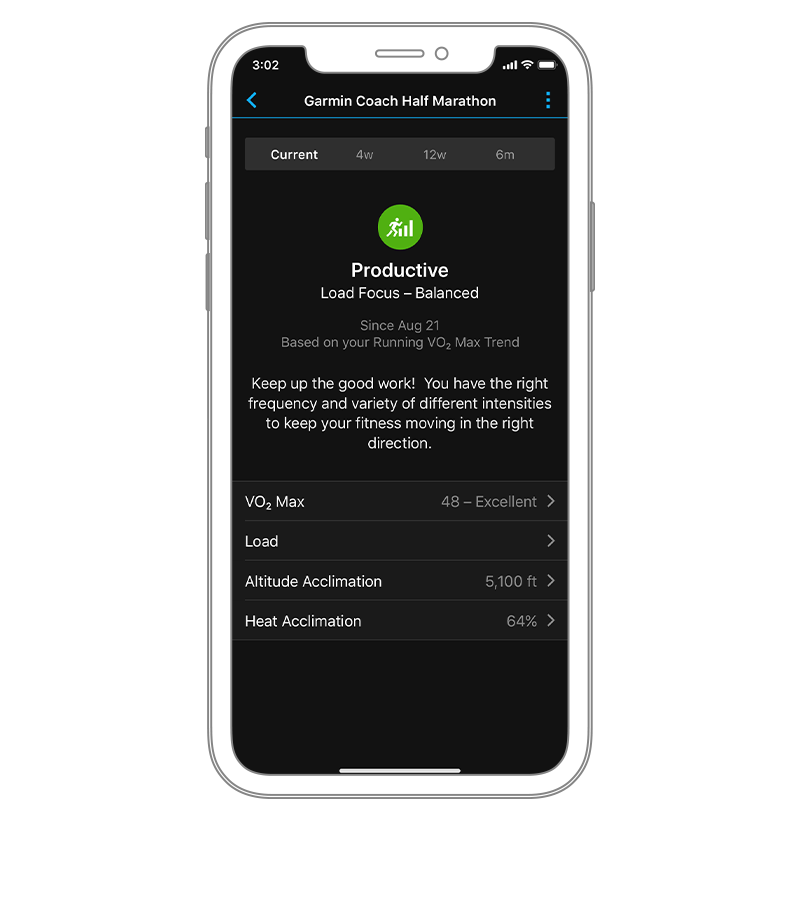 PERFORMANCE STATS
Whatever your device tracks, view it here. Monitor everything from your training status and VO2 max to functional threshold power and more to help you beat your goals.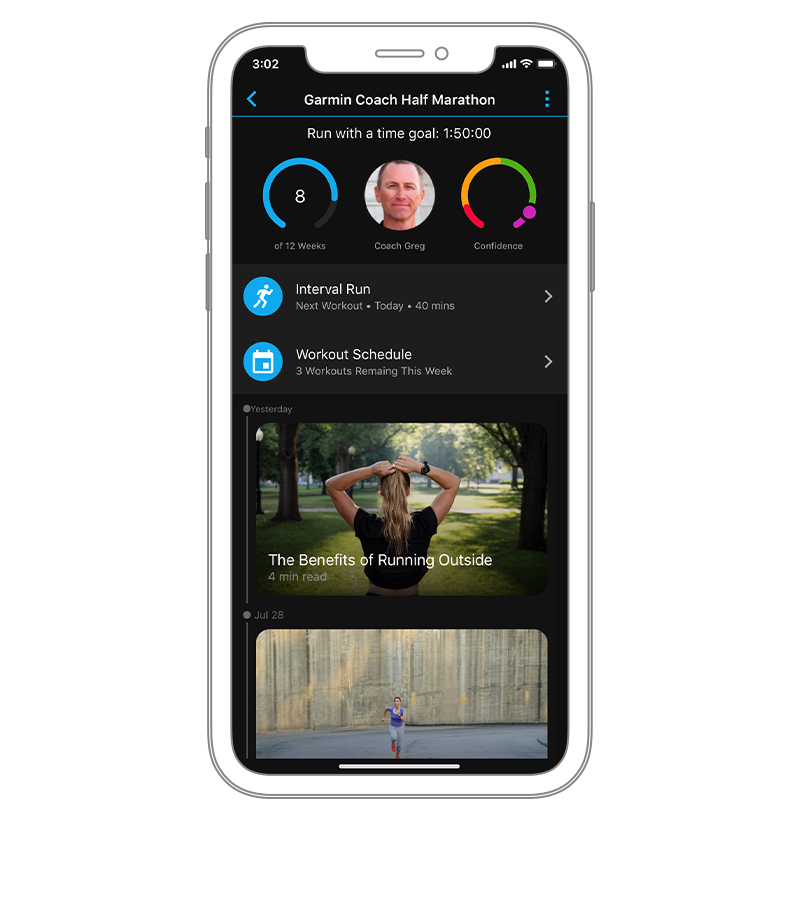 GARMIN COACH
Train for a 5K, 10K or half-marathon race with free expert coaching and a dynamic training plan that shifts, based on your goals and performance. Workouts sync right to your watch.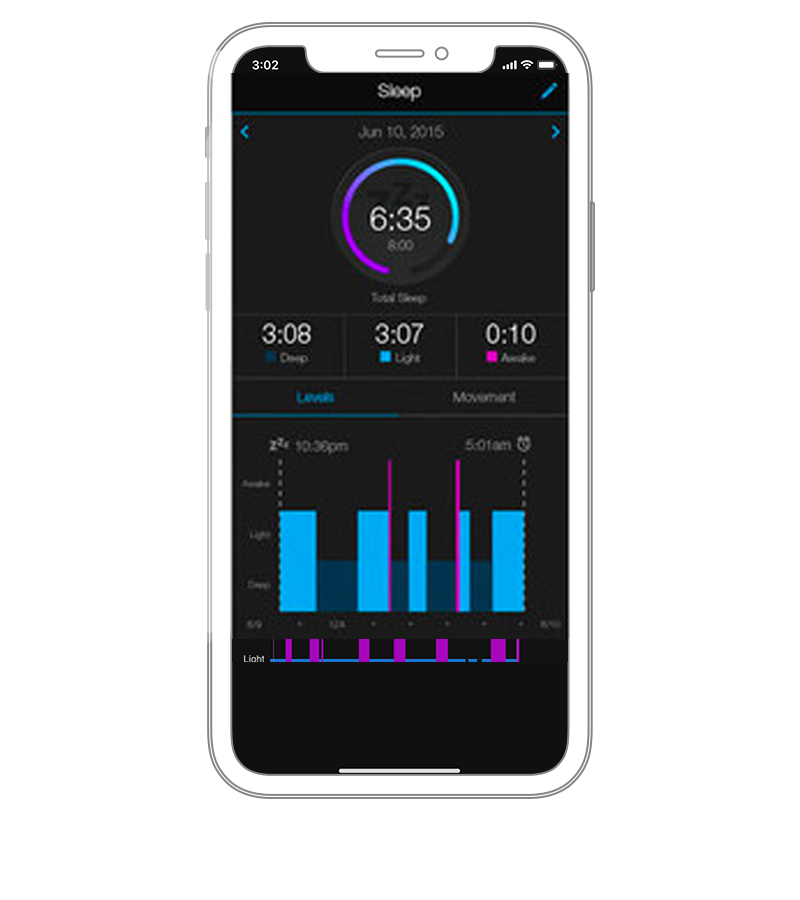 HEALTH STATS
Track your menstrual cycle, log physical and emotional symptoms, track hydration intake and more.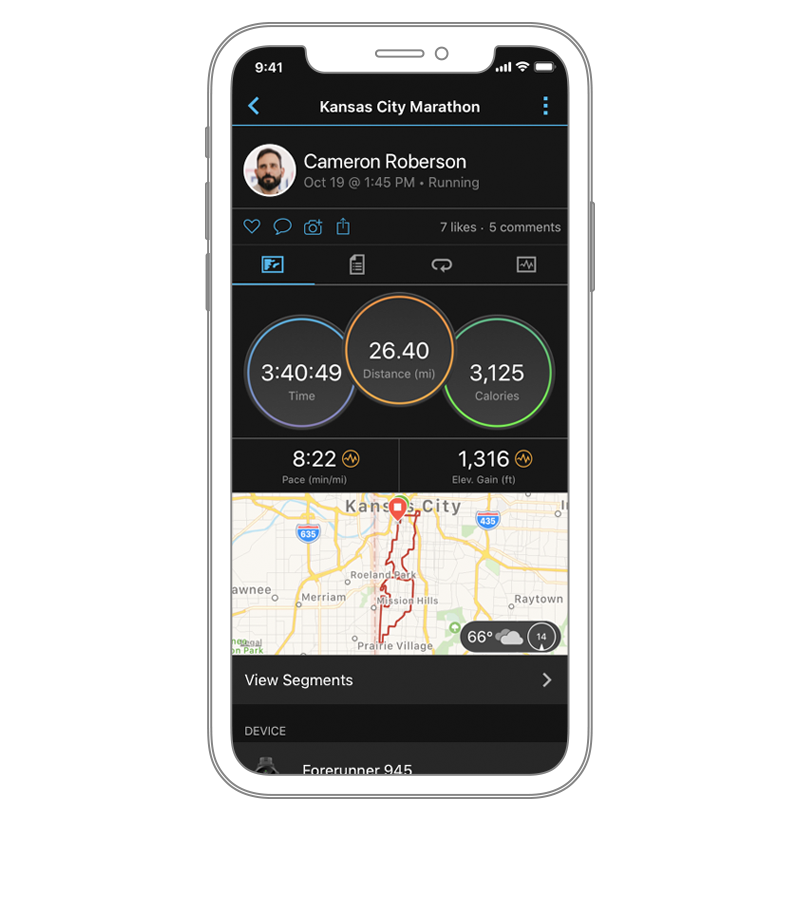 TRACK YOUR ACTIVITIES
Whether you run, swim, kayak or lift weights, Garmin Connect can track it. The statistics recorded during each activity let you analyze your performance and improve on it next time.

Connect and share.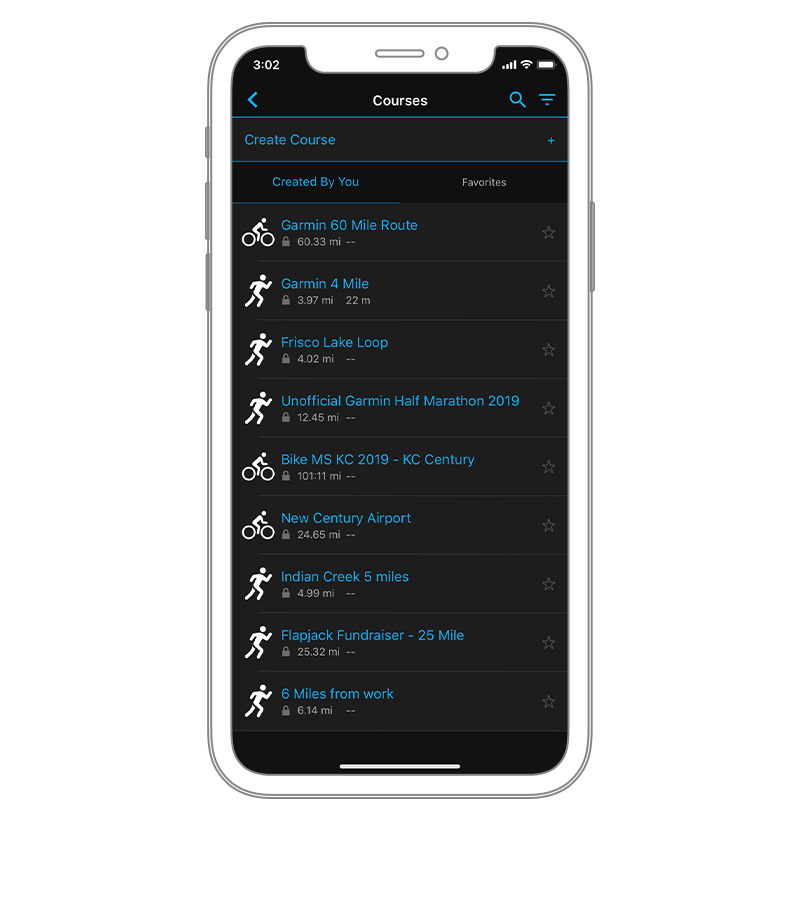 DOWNLOAD COURSES
Send courses and workouts right to your device.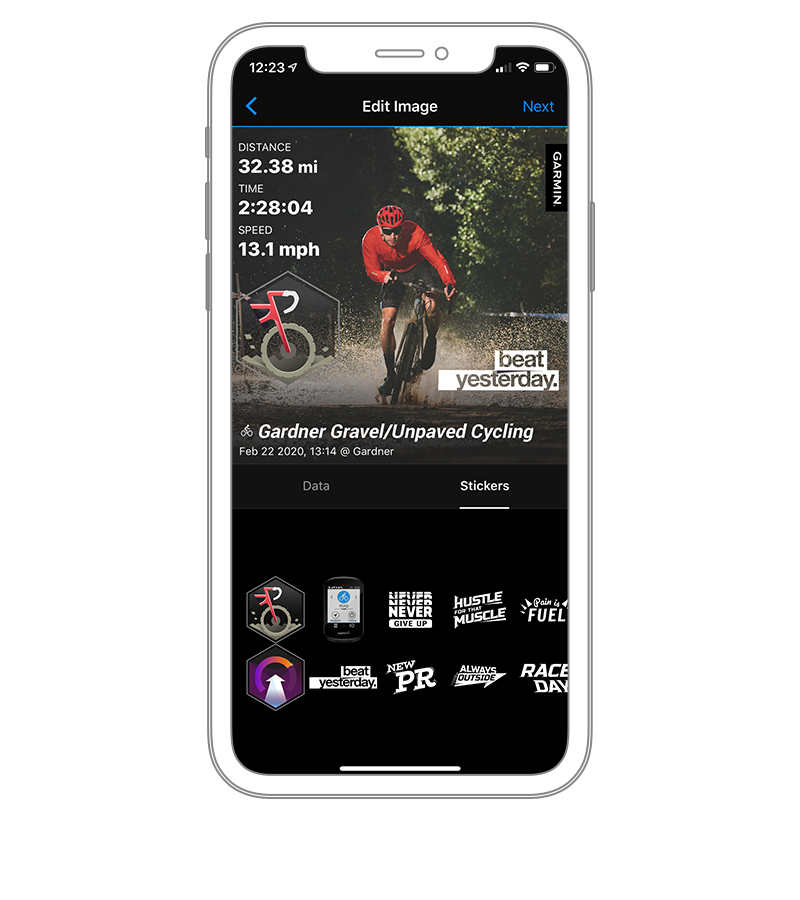 SHARE ON SOCIAL MEDIA
With Garmin Connect, it's easy to share your activities, photos with time and distance overlays, fitness challenges and triumphs via your favorite social media platforms.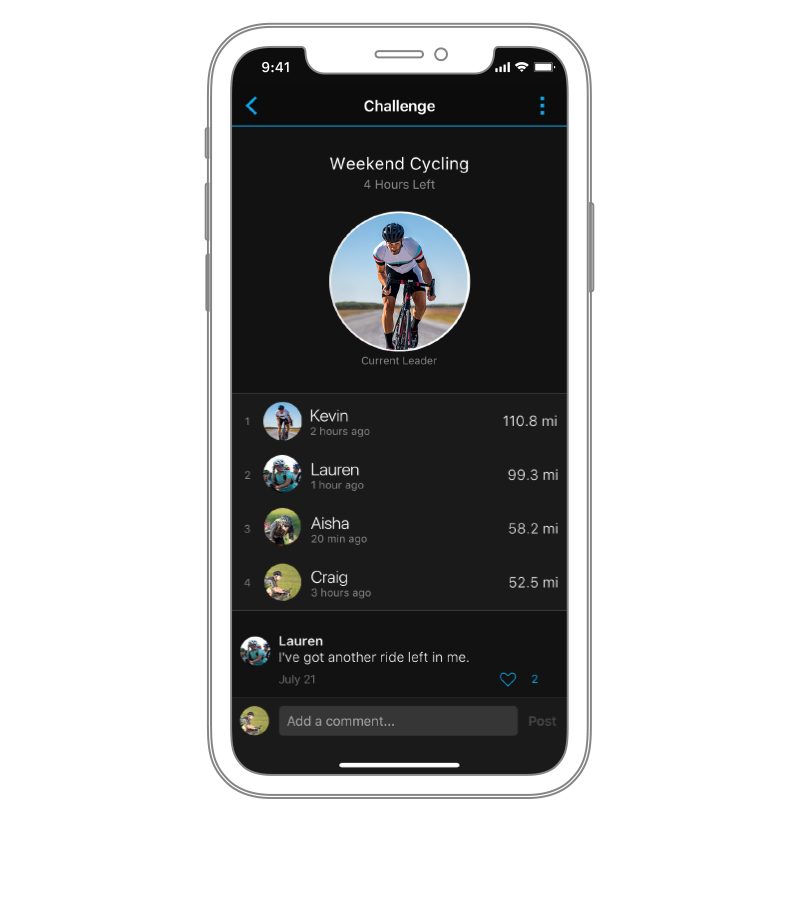 CREATE CHALLENGES
Create and join challenges to spark some competition among your connections or to compete with other users.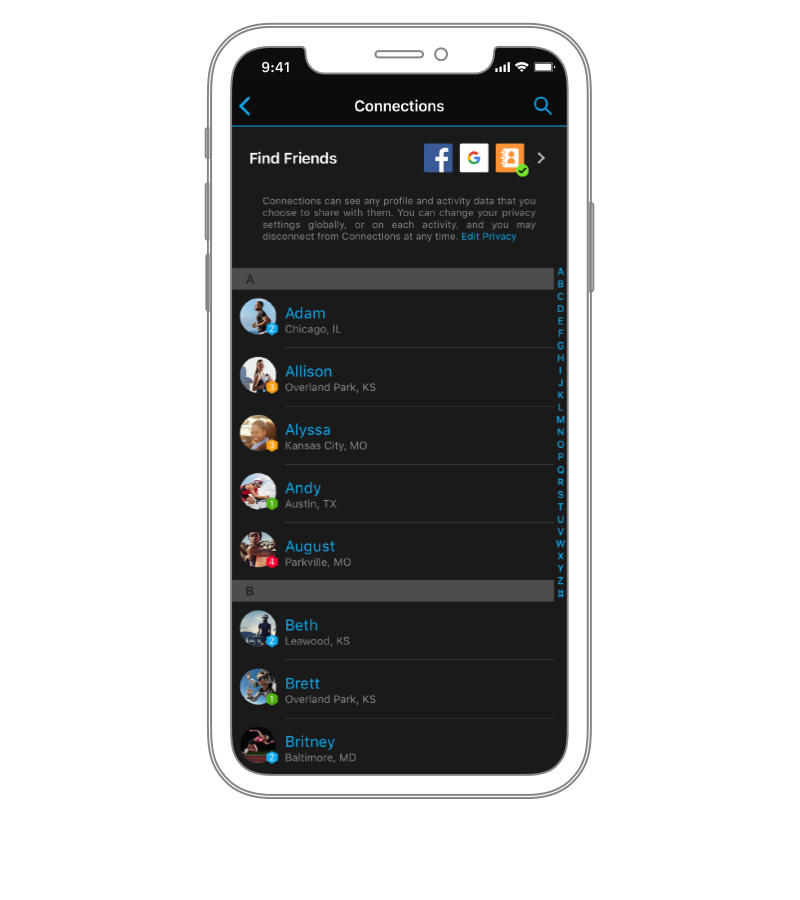 CONNECT WITH FRIENDS
Fitness is better with friends. Compete in step and distance challenges, create groups, or cheer each other on with likes and comments.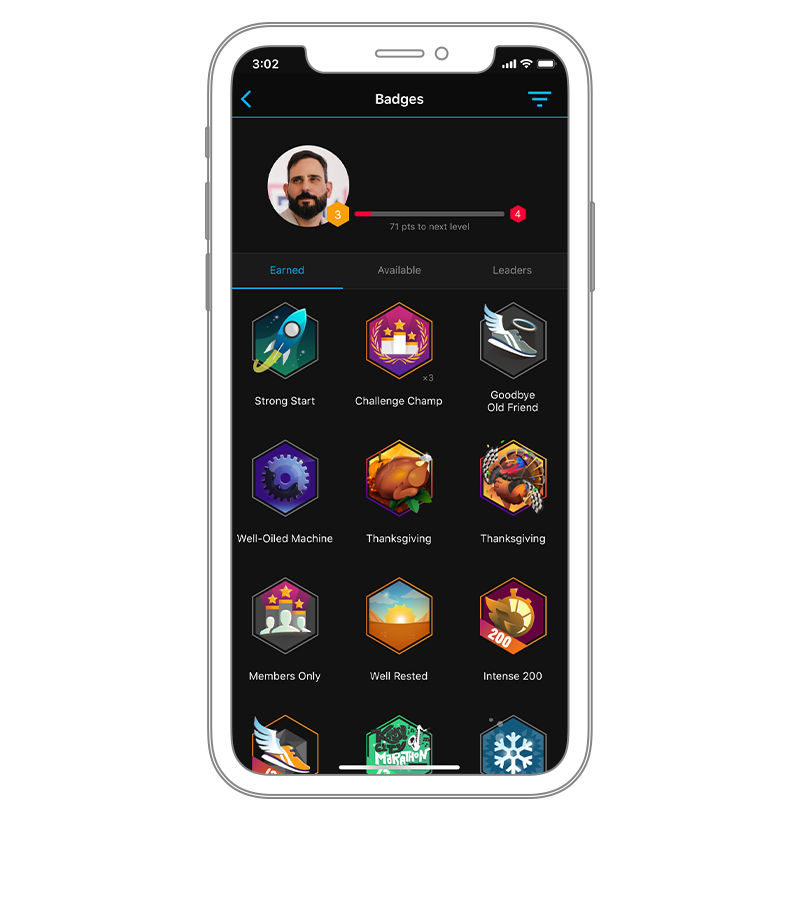 EARN BADGES
Keep track of your big health and fitness accomplishments by scooping up virtual badges. Compare badges with friends, and relish those bragging rights.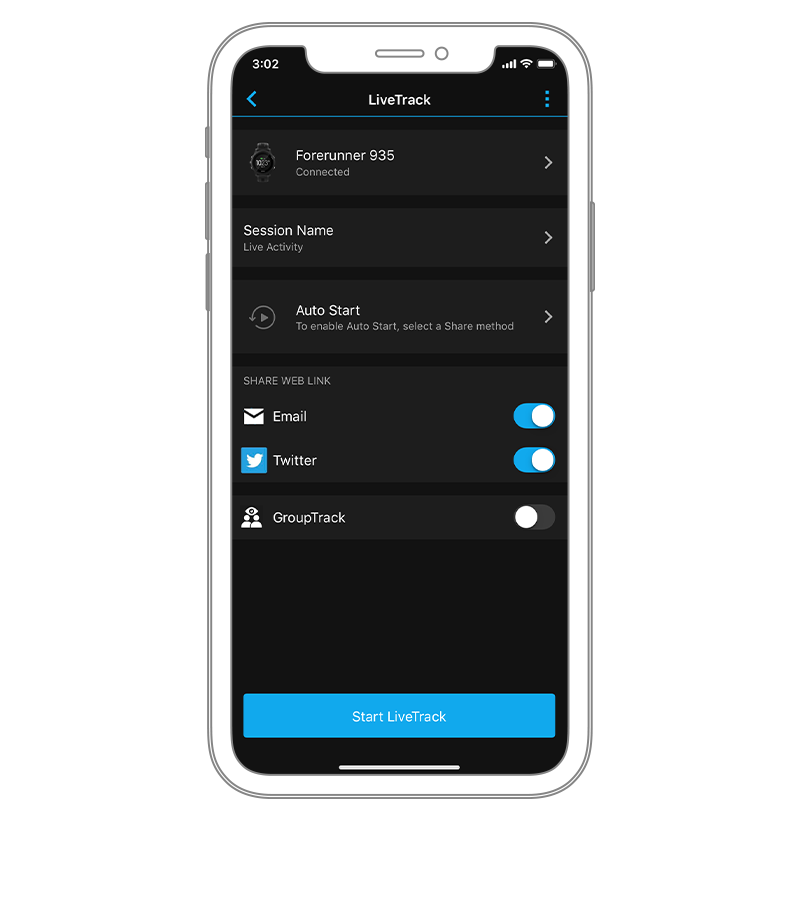 LIVETRACK
Let your friends and family follow your training and fitness activities in real time by using the LiveTrack feature.