COMPETE, COMPARE, CONNECT
Give every round a tournament feel by competing with fellow golfers on more than 42,000 courses around the world1.
Experience the hype for every hole when you compete with friends and other golfers.
Keep track of strokes gained and even more stats with select Garmin devices.
Heat up the rivalry by creating your own tournament and inviting friends.
Post your scorecards, and see who's climbing the weekly leaderboard.
Use the app with our Approach® R10 launch monitor to see your stats in real time.
Upgrade to a premium subscription to play virtual rounds on 42,000+ courses2.
Bring fun and competition to every round.
COMPARE STATS AND SCORECARDS
It's easy to see who gets the bragging rights. Compatible Garmin golf devices let you review leaderboards and stats based on scorecards uploaded directly through the app.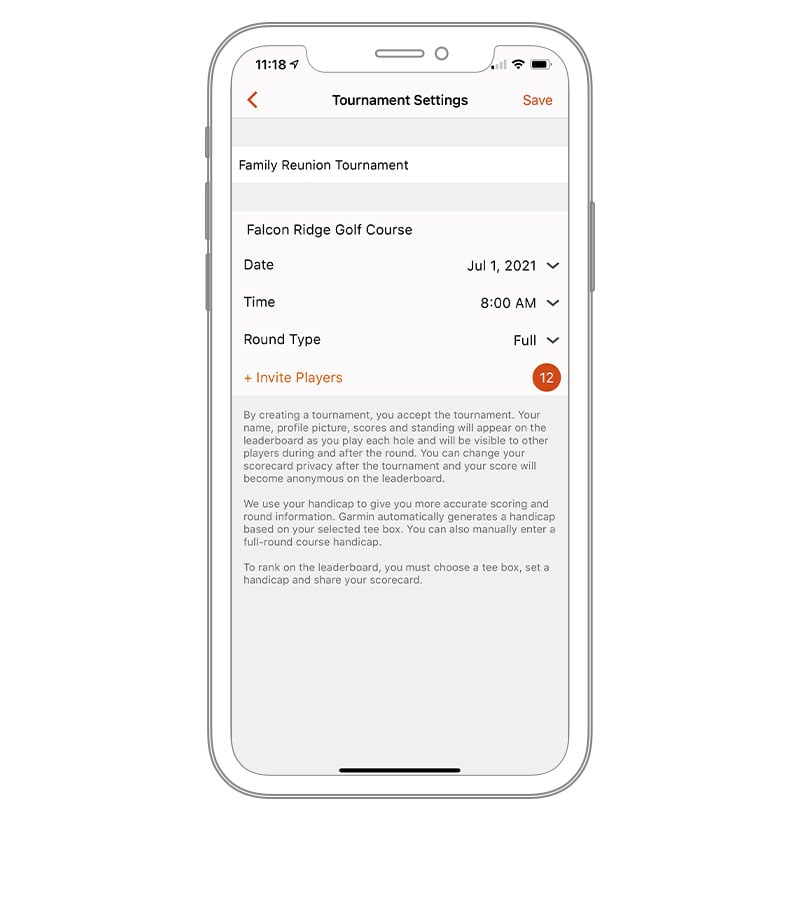 CREATE TOURNAMENTS
Invite friends to compete in your own tournaments. Upload your scorecard to participate, and see who's climbing the weekly leaderboard.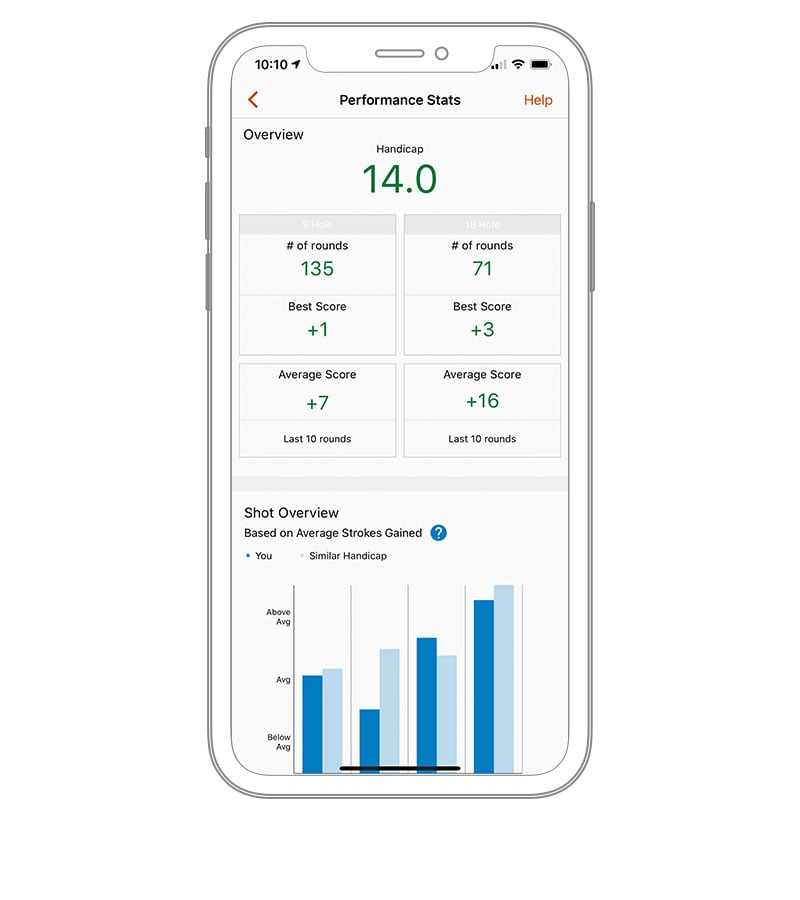 NO GOLF DEVICE NEEDED
Even if you don't have a Garmin golf device, you can still use the app to participate in weekly leaderboards and tournaments, and enter your scores and stats into the app manually.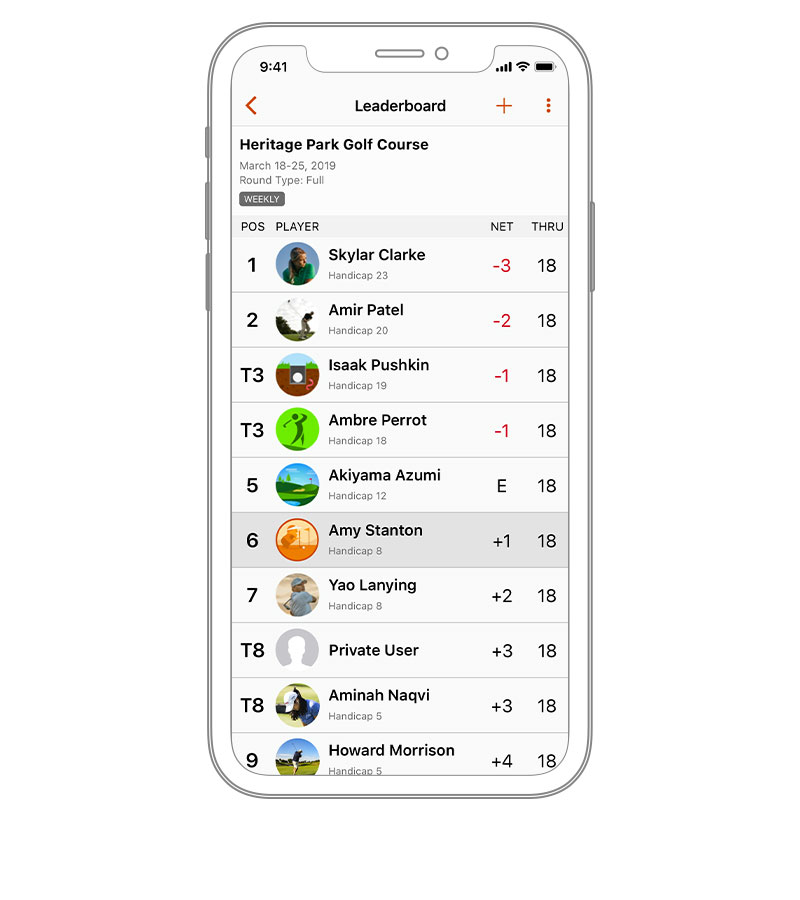 GLOBAL LEADERBOARDS
Check out weekly leaderboards on any of our 42,000+ courses, with live scoring, automatic scorecard uploads and the ability to review stats in real time during play or after your round.
Works with Garmin launch monitors.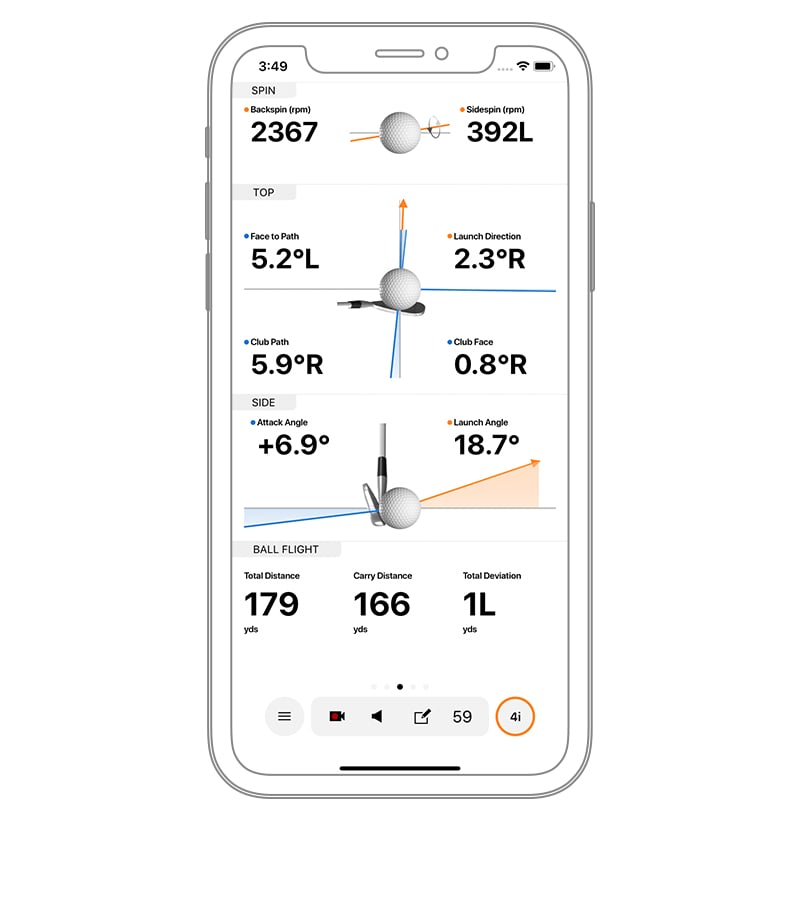 SEE METRICS IN REAL TIME
See your stats after every swing, including club head speed, ball speed, spin, launch angle, launch direction, smash factor and more.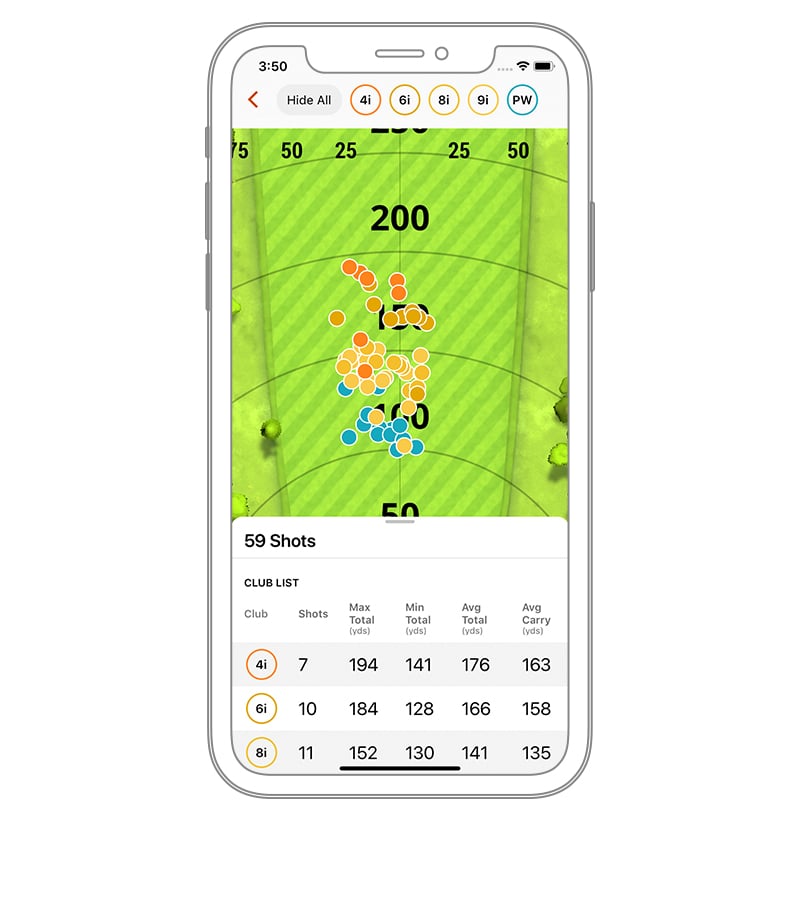 CLUB PERFORMANCE
Monitor how each club is performing for you during a session at the driving range.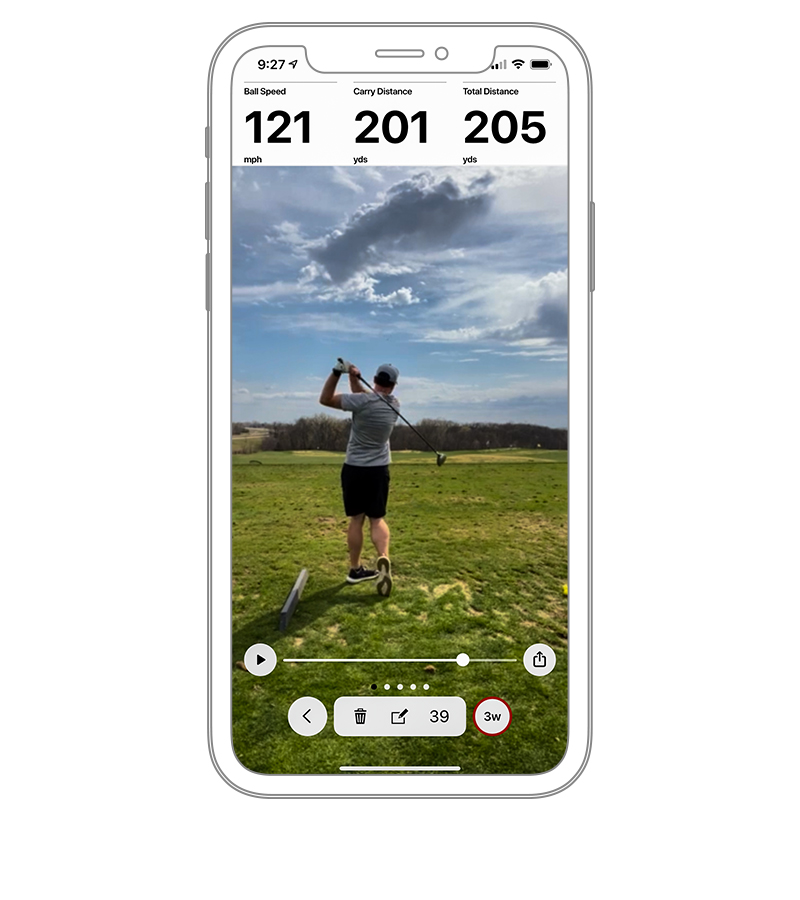 VIEW VIDEOS AND SWING METRICS
See and analyze your own swing with automatically recorded video clips that feature your real stats overlaid on each shot.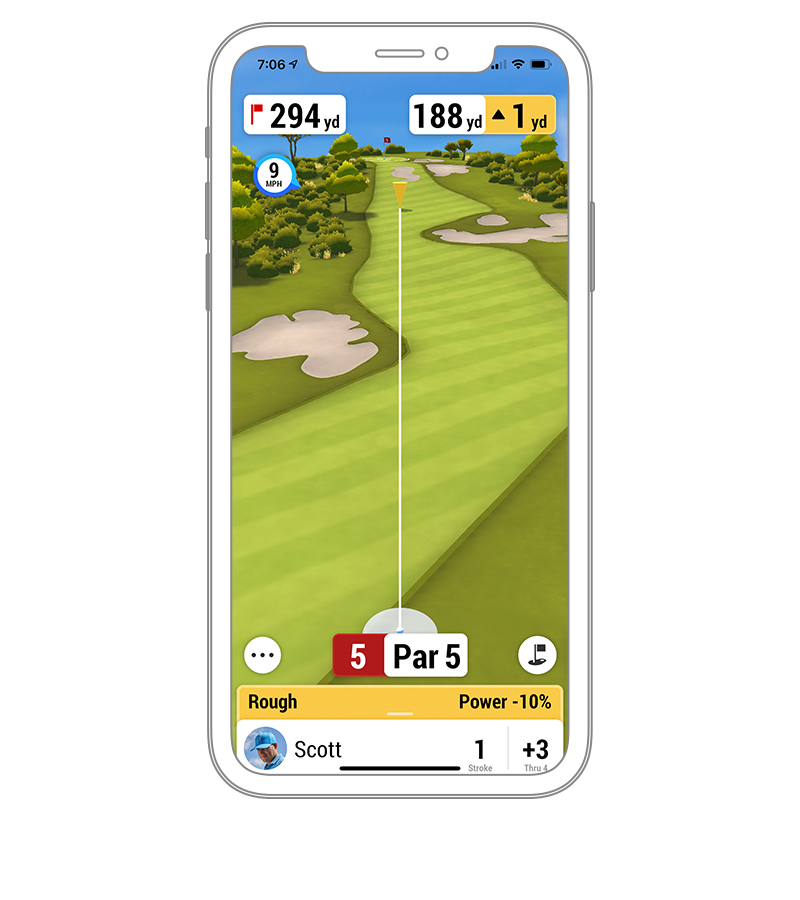 HOME TEE HERO
With a Garmin Golf membership, you and your friends can play your home course or even a course you're going to play on your next trip with Home Tee Hero golf simulator2 for more than 42,000 worldwide courses.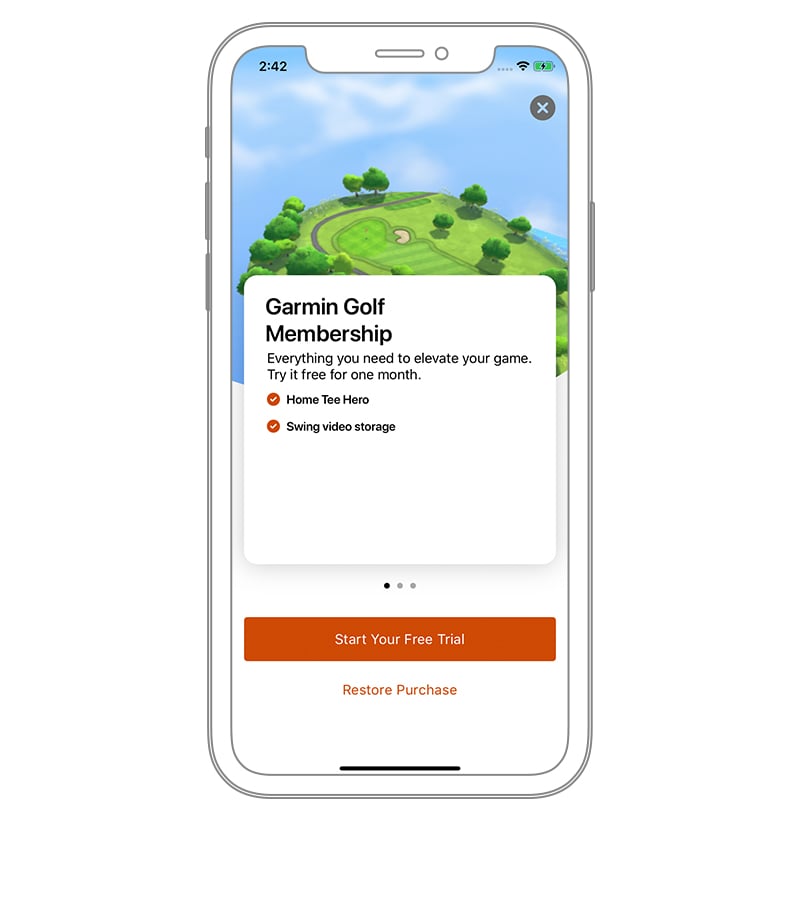 TRY A GARMIN GOLF MEMBERSHIP FOR FREE
Take virtual golfing for a test-drive with a free 30-day trial to the Garmin Golf app to access premium content3 for your Approach R10 device.
Upgrade for premium golf app features.
INCLUDED FEATURES
Upload scorecards from a compatible device
Review shot history from a compatible device
Review performance stats
Participate in weekly leaderboards
Create tournaments
Save driving range sessions from a compatible device
30-day Garmin Golf membership trial3
MEMBERSHIP SUBSCRIPTION
Monthly: $9.99
Annually: $99.99
All included features
Home Tee Hero virtual rounds on 42,000+ courses
Store video clips of your shots in the cloud
Subscription is only available for Approach R10 customers