YOUR ONE-STOP SHOP FOR PERSONALIZING YOUR GARMIN DEVICE
The Connect IQ™ Store is your all-in-one source for personalizing compatible Garmin devices with free downloads of apps, widgets, watch faces, data fields, music streaming services and more.
Downloads sync wirelessly1 from Connect IQ to your device. Yes — it's that easy.
Find apps in a snap. Search by name or browse by category.
Who loves that app? Check out ratings and reviews from your fellow Garmin users.
It's the ultimate selfie. Put your face on your watch face – or select any photo from your smartphone.
More, more, more. New apps and features are being added to the Connect IQ store all the time.
Shop, select, download, enjoy.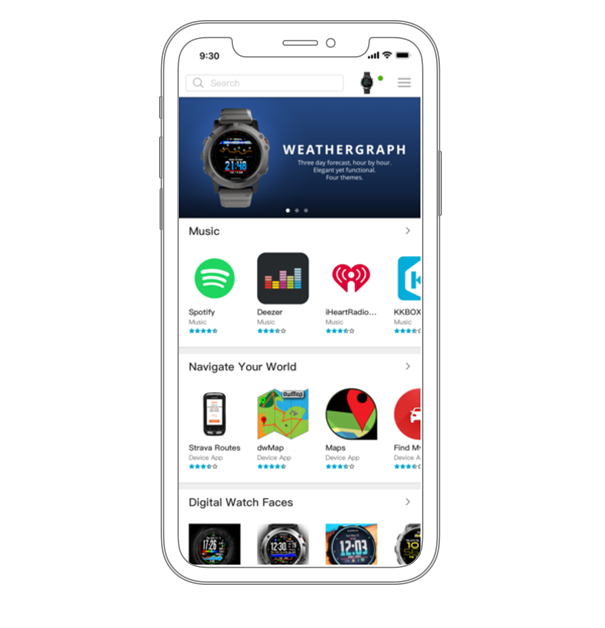 ENDLESS APPS AND WIDGETS
With thousands of apps and widgets to choose from — and more being continuously added — you'll keep finding new ways to get more out of your Garmin devices with Connect IQ.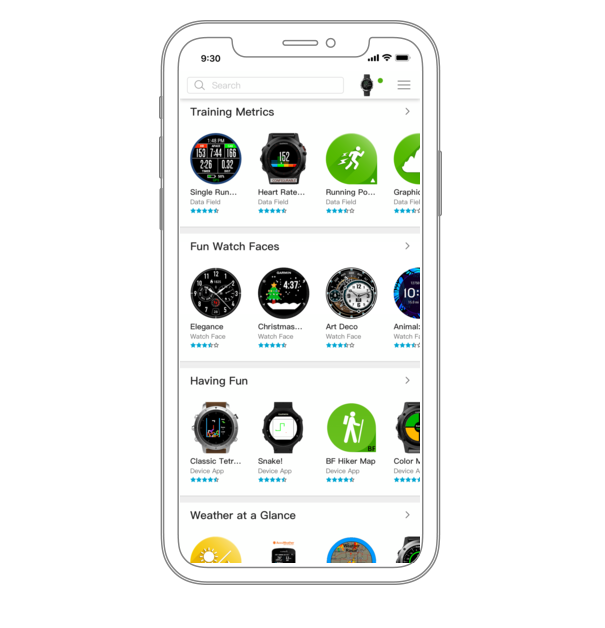 COUNTLESS POSSIBILITIES
Listen to playlists from Spotify® and Deezer, keep tabs on your Uber ride, turn on lights at home with the SmartThings app, or even use the AccuWeather MinuteCast app to see when the rain will start.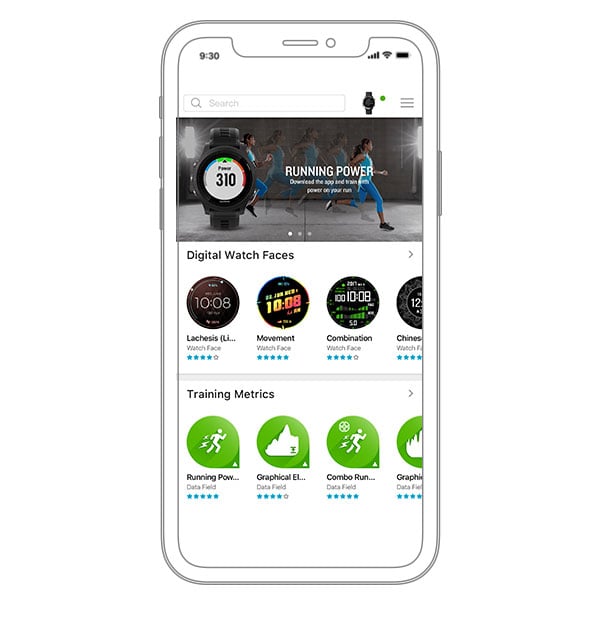 DIALED-IN DATA FIELDS
Connect IQ lets you add and configure useful data fields and metrics for your compatible device. For example, the Running Power app calculates your running power in real time.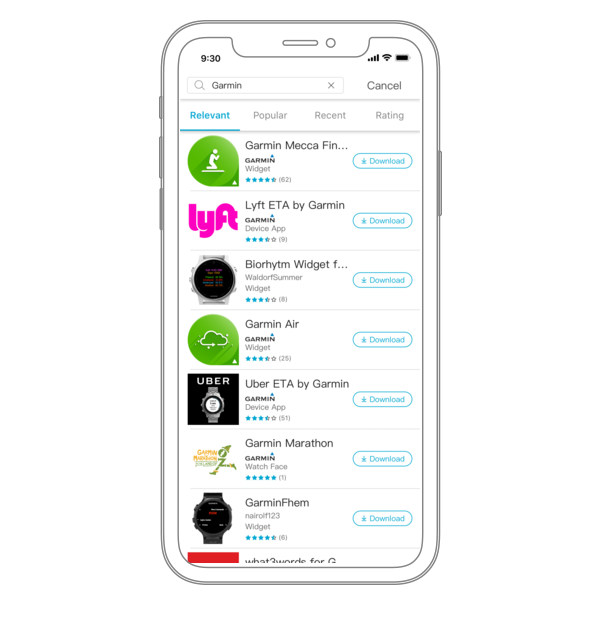 QUICK, EASY ACCESS
Finding the apps and updates you want is easy. You can search the Connect IQ store by category and specify results that are sorted by most popular, most recently added or most highly rated.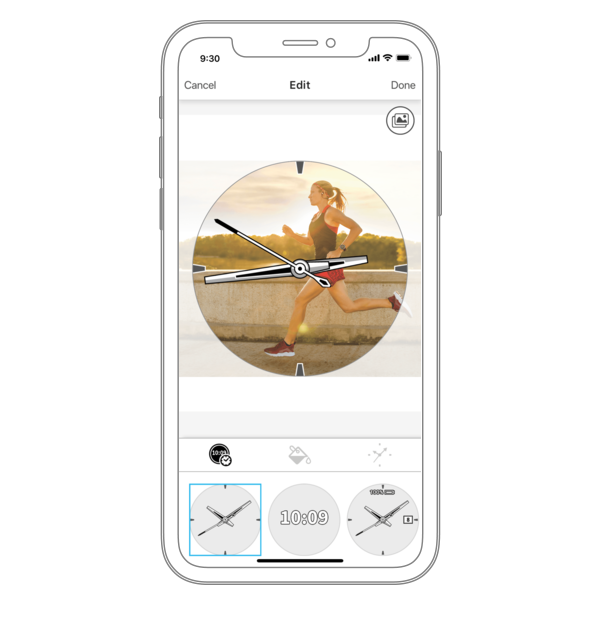 WATCH FACES
Connect IQ also lets you choose from hundreds of watch faces to bring your own personality to your wearable. Customizable options let you choose colors and styles — or even add photos.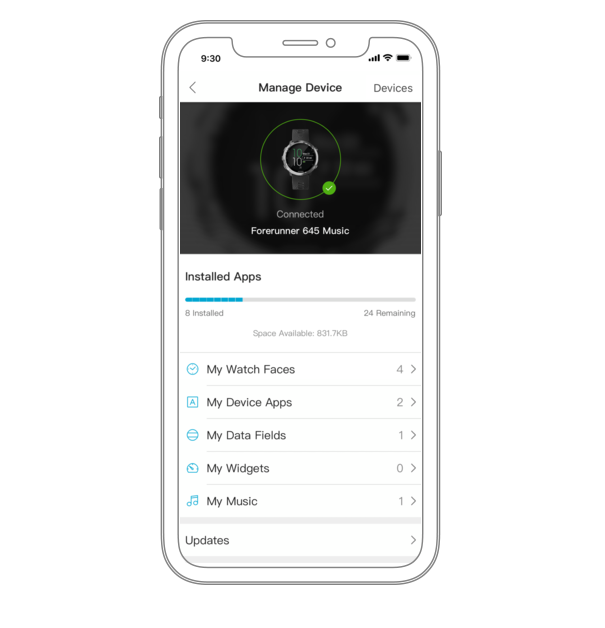 CONTENT MANAGEMENT
Connect IQ is more than a store. It's also an easy-to-use platform for managing your downloads, seeing what apps are currently installed and checking how much storage remains on your device.